You think you're piano's so great look at mine: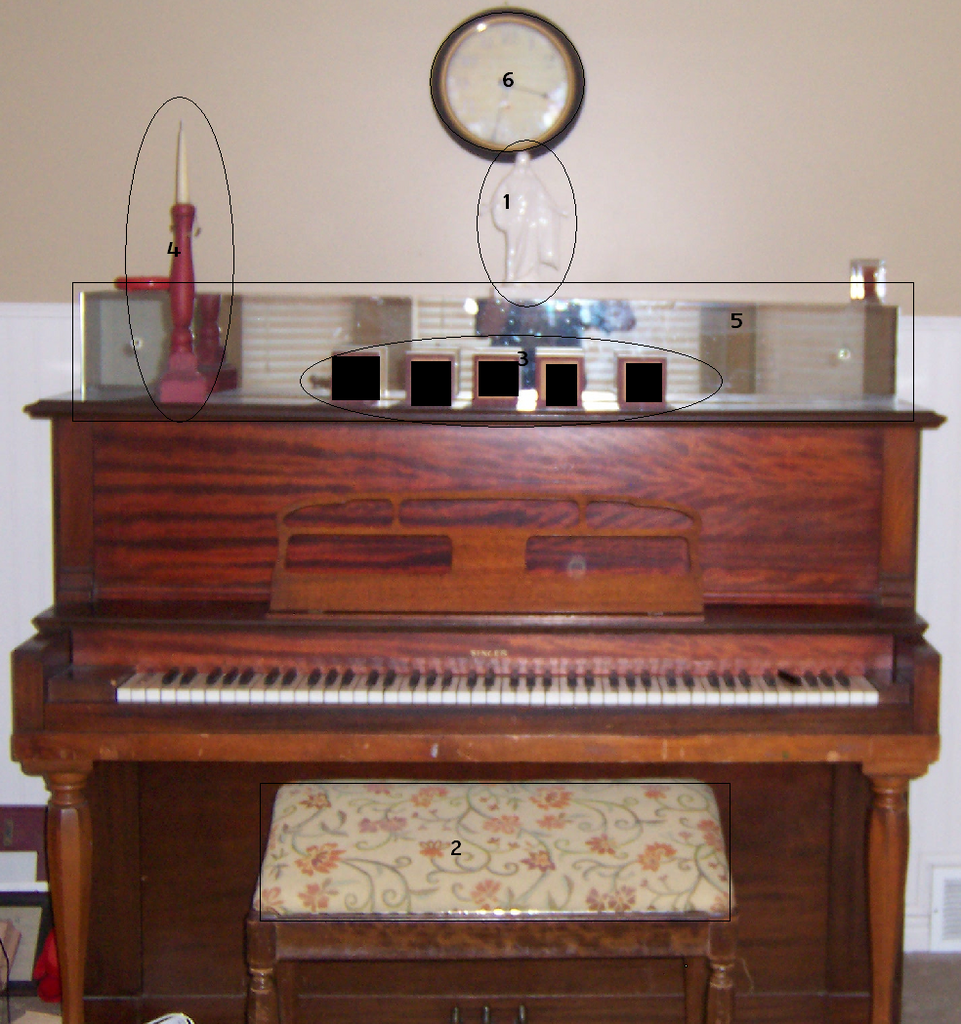 As you can see, there are a few custom modifications. Please note:
Statue of Jesus for a spiritual playing experience.

Custom vynil on the bench.

Blocks spelling out our name (Last name censored)

A candle that never gets lit.

A big mirror, with my reflection in it.

A clock.

As you can see, you have little or no hope of pwning me with your YAMAHA, HATRED. My SINGER is clearly superior.