Entry posted by Guest ·
456 views

I couldn't have said it better myself. Wait...
So yeah, I'm a bit tired of the constant grind. I'm in a long gone questing mood. :P
I started What Lies Below because it was a requirement for the Varrock Medium Diary. It was actually pretty easy and a lot of fun.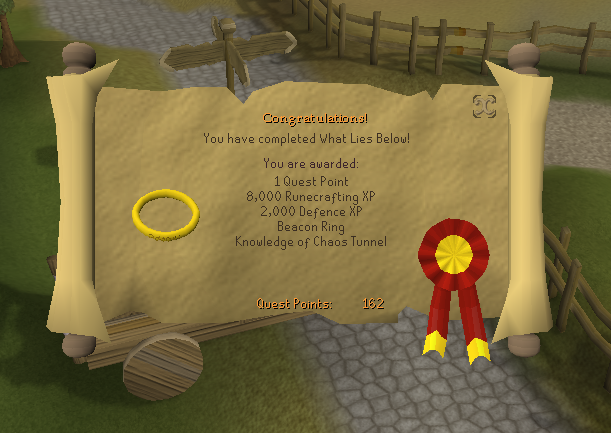 Then I decided to clear out some of those yellow quests in my log that have been bothering me for a while. First Ratcatchers. I hated this quest. SO. MUCH. I started it about 6 months ago I think, but it had to be finished so that I could do another diary task. So I grit my teeth.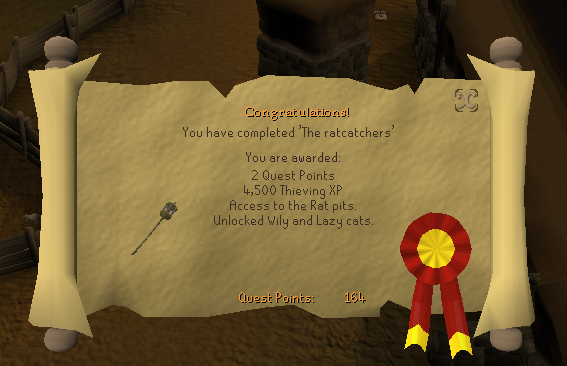 Ghosts Ahoy was another quest that I started a LONG time ago. There is a lot of running around in this quest. Especially if you no longer have everything from it. It took me about 3 hours to finish. Most of that time was trying to get dyes. lol.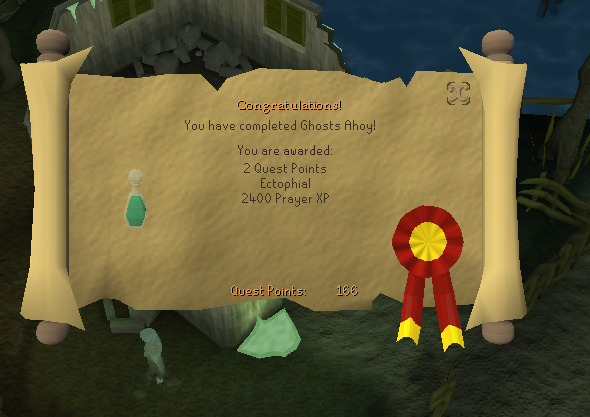 I had nothing against Myths of the Whitelands. I had put if of because at the time I didn't have a high enough woodcutting to get the bonus. Well, I certainly do now.
It was fun until the 6th room. Then I wanted to throw my laptop across the room.
While I was in the middle of this last quest, Waste God Got 99 Hitpoints!! Congrats!
I wish I could have been there, but I was right in the middle of the caves.
I don't know what's going on with my computer. Animations and loading and stuff only work while I'm moving my mouse.
anyone know what causes this? Fixed