Entry posted by Guest ·
483 views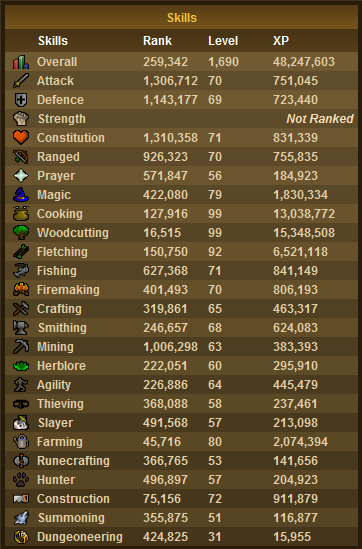 What do you know... Dungeoneering actually made the hiscores this month. :)
I have still been questing.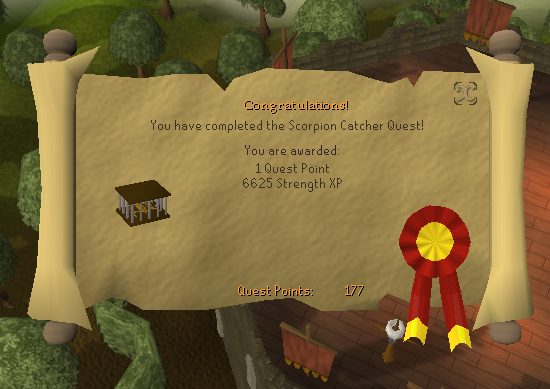 Scorpion Catcher was a fun little quest... other than the first scorpion. I really need higher agility so I can take those Taverly Dungeon shortcuts. :P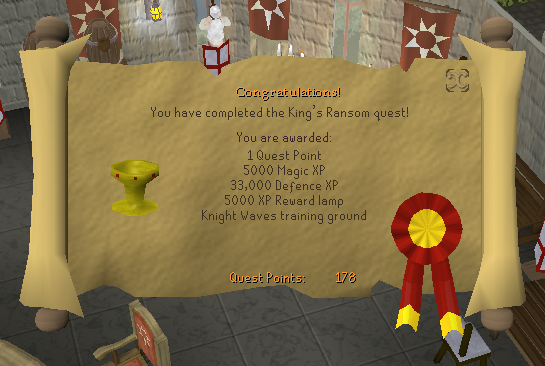 I needed King's Ransom done for Seers' Village Hard Diary... but I still don't have 70 prayer so... yeah.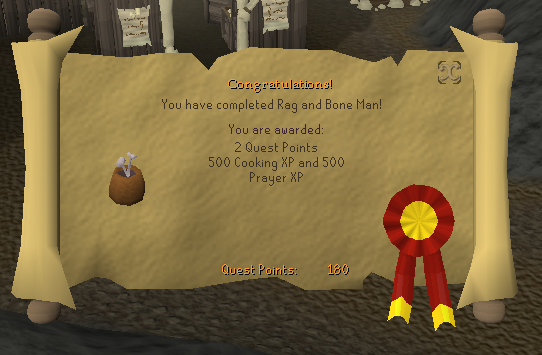 Rag and Bone Man was a very easy quest. The only hard part was that I got confused between desert goats and rams. lol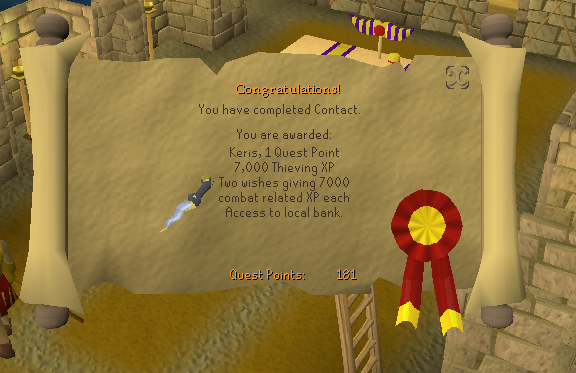 OMG... ok... Contact!... this quest deserves every blasted bit of it's reputation. I died 2 times (4 if you count the maze part). In the end I got my Iban Staff and blasted him to death while shoving sharks down my throat as fast as I could because the protect from mage doesn't help much with the rangers that he summoned. :) But he's dead and that is all that matters.
And of course no one was in canting when I finally beat it. :D isn't that how it usually goes? lol
I need to start actually writing blogs again instead of gushing after pictures. lol.