So I went into that other cave I was talking about in my last entry, and got this: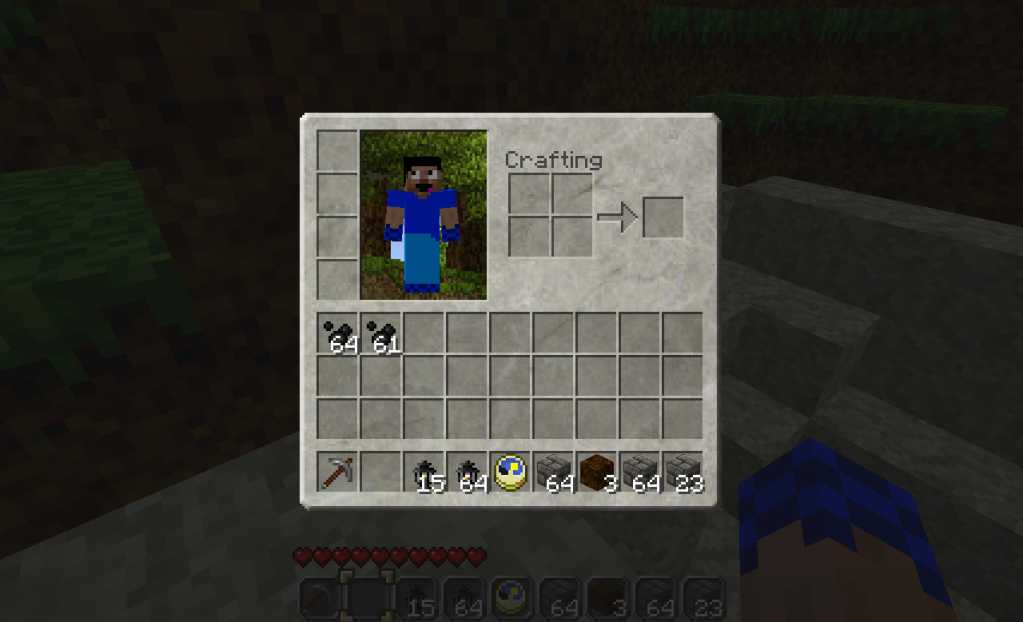 64 coal, 61 coal, 64 cobblestone, 64 cobblestone, 3 dirt, 23 cobblestone.
I also discovered that all my mines are linked to each other.
I'm using the Painterly Pack for those who might be wondering.